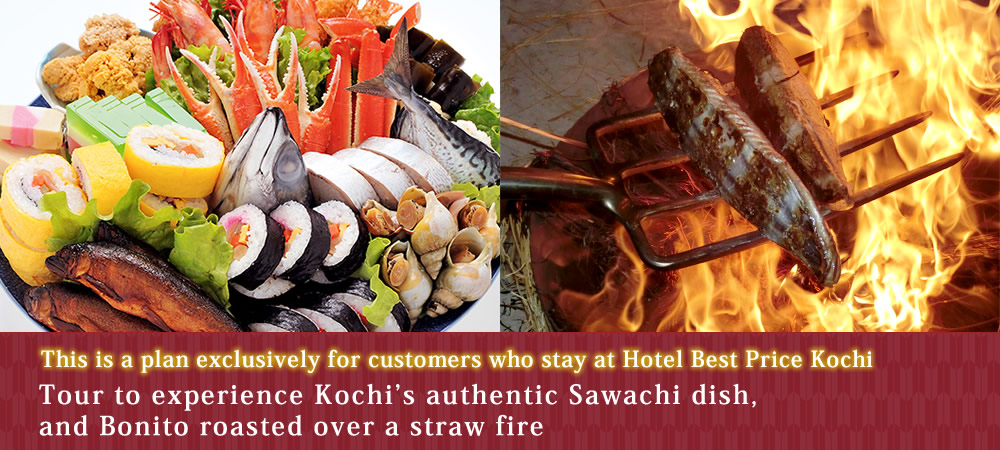 [Tour to experience Kochi's authentic Sawachi dish, and Bonito roasted over a straw fire]
*This is a plan exclusively for customers who stay at Hotel Best Price Kochi.
This is a tour to enjoy a dinner menu featuring authentic Sawachi cuisine as enjoyed by Kochi's locals at banquets, seasonal assorted sashimi and bonito roasted by yourself over a straw fire in front of you!
The Hotel chef will help add the finishing touches to your seared Bonito, so the cooking can be experienced with ease.
*Sawachi dish ingredients will vary with the season.
Price /from JPY 12,000 per person (including hotel and dinner, breakfast fee) (from 4 guests or more)
*Additional 2,000 yen per person on Saturdays, days before a holiday, and during the Obon period. No reservations from December 30 to January 3.
お客様の旅のプランをご提案いたします。
お気軽にご相談・お問合せください。